November 30, 2007
Meeting James Gurney and the DINOTOPIA exhibit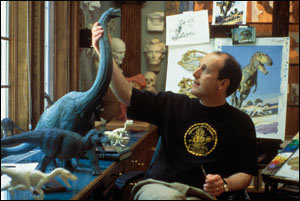 Of all the contemporary illustrators working today, my favorite is probably James Gurney. The author and illustrator behind the enormously successful DINOTOPIA series, Gurney is not only an extraordinary artist but a remarkable production designer, sculptor, and none too shabby historian and archaeologist!
Last night at Los Angeles Public Library, Mr. Gurney gave a lecture about his work, from the initial sparks that ingite his imagination to the meticulous process behind his paintings. He struck me as very softspoken but eloquent, possessing a keen intellect to match his artistic talent. Not to mention, he's a really, really nice guy.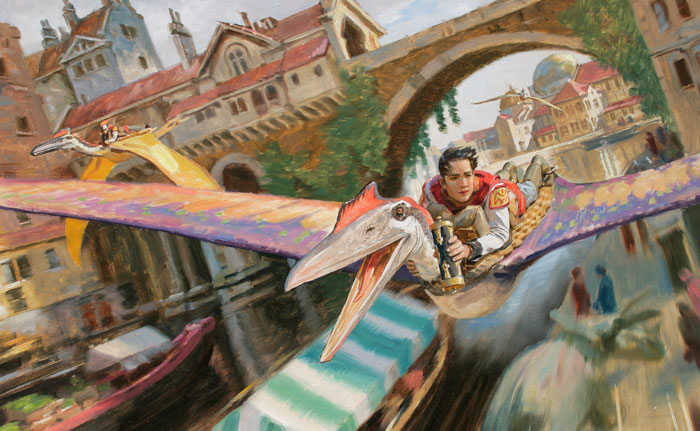 Mr. Gurney seems to appreciate his fans as much as they him. When I introduced myself during a special reception, his first words to me were, "Oh! You have a blog or website with your artwork on it, right?", to which I was so shocked and amazed to hear -- this guy has seen MY stuff! -- that I felt myself on the verge of happy tears.
If you live in the L.A. area, the L.A. Public Library in downtown will be showing some of Mr. Gurney's work from the DINOTOPIA books through January 6th, 2008. It's amazing, stunning, not to mention...FREE!
As a kid I was absolutely obsessed with all things Dinosaurs. I could identify -- and correctly pronounce! -- the names of even the less popular species and subspecies, a trait I wish I'd held onto into my adulthood. That's just why Mr. Gurney's work touches an emotional chord inside me; not only does it make me feel like a kid again, but it helps rekindle a little of that magical imagination I'd thought I'd lost years ago.
For more information on the DINOTOPIA books, tour, and Mr. Gurney's artwork, take a look at www.dinotopia.com. The fourth book in the series, JOURNEY TO CHANDARA, is currently in bookstores.

October 20, 2007
J.C. Leyendecker exhibit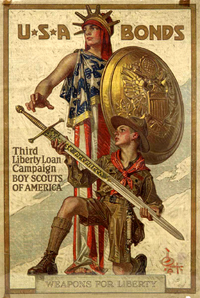 If you live in the Los Angeles area, and have even just a passing interest in art, there is a spectacular exhibition of 50 rarely seen original paintings, sketches, magazine covers and advertisements by "J.C." Joseph Christian Leyendecker at the Fullerton Museum Center.
If you're not familiar with the name, you've almost certainly seen his work. His covers for THE SATURDAY EVENING POST, as well as countless fashion magazines, made him the most successful American commercial artist and illustrator of his day. He was also a huge influence and mentor to a young man who eventually became his artistic successor (and competitor)...some guy by the name of Norman Rockwell.
While Rockwell, the man as well as the artist, remained a longstanding American icon and public figure, Leyendecker was an intensely private man, though every bit as talented. It's hard to find many original Leyendeckers on exhibit along the west coast; most of his surviving work is either in New York or scattered throughout museums in New England, so this is really a rare opportunity to see some firsthand. But hurry -- the exhibit ends on November 18th!
Fullerton Museum Center
301 N. Pomona Ave.
Fullerton, CA
714-738-6545
General admission is only $4!
Museum hours:
Tuesday, Wednesday, Friday, Saturday, Sunday: Noon - 4:00 PM
Thursday: Noon - 8:00 PM

September 29, 2007
Presenting...AISLING EYE BOOKS!

A friend once gave me a postcard that read, "Dreams come a size too big so that we can grow into them." I've since held onto that card -- it's been thumbtacked to a board near my computer for years.
Writing was not a dream of mine growing up. I wrote, elaborately and often, but it was never something that kept me awake at night, as the best of dreams and ambitions should. But perhaps writing and publishing became the smaller, more reachable dream that grew into me. Thanks to a lot of hard work and the collective efforts of some truly talented people, I can now invite you to take a look at AISLING EYE BOOKS.

August 20, 2007
Requiem for the RIALTO.
I've been living in So Cal for almost 11 years now, and one of my favorite movie theaters in the area -- modest when compared to the likes of Hollywood's Chinese Theater and Cinerama Dome, but still every bit as special -- is the Rialto Theatre, located in South Pasadena. Built in 1925, it's one of the few classic single-screen theaters left in the area. Even if you've never been there, you've still probably seen it; it's been featured prominently in films such as SCREAM 2 and Altman's THE PLAYER. It's always held a unique place in my heart not just for its historical value, but in its look and feel.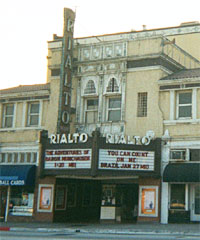 I first discovered it while visiting a friend who lived in the area. Its exterior looked a bit shabby -- a casual passerby would probably dismiss it as some blue-collar relic. But when I ventured inside it I was quite impressed; the theater was spacious, beautiful, its ceiling designs opulent but in a strangely endearing workmanlike way. Though it didn't boast the kind of high quality, state of the art film presentation that many of today's modern theaters were capable of, rarely, if ever, did I have a bad experience at the Rialto. It's marquee may have seen better days, and during the summer the theater could get a little stuffy, sure, but I'd gladly take that warm, stuffy air to anything offered by shopping mall megaplexes. In fact, considering its age and history, the Rialto's picture and sound quality often were surprisingly good -- the product of working people who actually gave a damn.
One of my favorite moviegoing experiences was at a midnight screening of RAIDERS OF THE LOST ARK a friend and I attended last summer. Though we've seen that film on numerous screens over the years, somehow the setting and nostalgia made us enjoy the movie that much more...and it's a mighty enjoyable movie to begin with.
The flavor and atmosphere of the theater seems reflected in the town itself. Just a few miles north of downtown L.A., South Pasadena nevertheless feels more like a town of the northeast. There's a sense of community, of history. An appreciation for the arts and local artisans. No wonder John Carpenter and crew opted to use it as their Haddonfield, IL, in the horror classic HALLOWEEN. (Yes, the Michael Myers house is still there, just down a few blocks on Mission Street, right next to the Gold Line train station. If you ever plan to see it, do yourself a favor and go on a Thursday night; the town holds a lovely farmer's market on the other side of the street. And yes, it's THE place for kids to go trick-or-treating come October 31st.)
Alas, as with all good things, it looks like our beloved Rialto will be coming to an end, and all too soon. From what has been announced, plans have not yet been made to destroy the theater altogether, but it sounds like it has a very uncertain future, and, should its doors ever open again, I hope that the powers that be will see the wisdom in maintaining the building's charm and history. That's what attracted me to it in the first place...and why theaters such as these are so very special in the hearts and minds of moviegoers.

August 4, 2007
THE SCARIEST FILM EVER MADE!
Check out this poster for the most terrifying motion picture you will ever experience...if you dare!

August 1, 2007
Returned from Comic-Con! Artwork! "INDYFANS" documentary update!

I returned from 4 days and 3 nights of pure, dorky fandom bliss at Comic-Con, where I'm sure I blended in well to everyone around me. Though I didn't sell any artwork -- I was told that the turnout of bidders was "really lackluster compared to last year" -- I did get a lot of compliments, and several people who picked up my card (all 250 were taken!) actually emailed me about either commissions or prints of my work.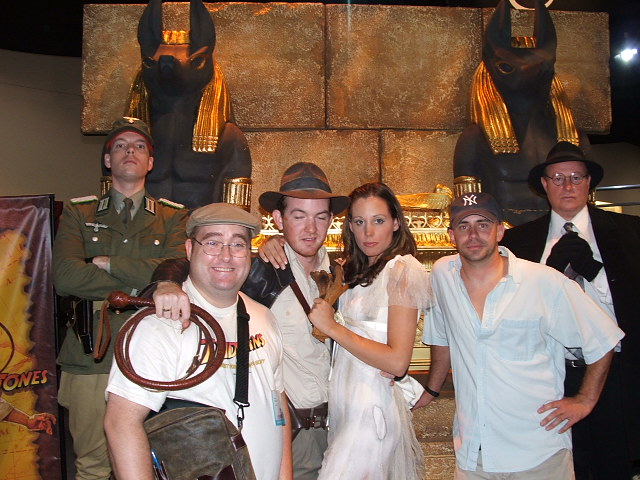 I went for the convention, but by Friday night I was already feeling pretty Comic-Conned out. What's just as nice about the trip is seeing so much of San Diego. My friends and I walked all over downtown (though I did take advantage of the bicycling rickshaws more than once....What a great way to travel!), exploring the Gaslamp district, the Dr. Seuss-designed shopping mall, even catching a wonderful production of AVENUE Q Saturday night. On my own I also managed to go to the beach, boardwalk, and Balboa Park -- the latter I really must see again, with more time to fully take it all in.
But back to the convention -- namely, everything a diehard Indiana Jones fan could ever care about. I attended the Paramount panel and finally heard the news I'd been waiting for ... hooray and hallelujah. (She looks just as good as when we met 16 years ago! I wish I could say the same for me... If you listen closely to this G4 video at the 3:11 mark, I'm the first one who shouts out when Spielberg presents the "Marion Ravenwood" chair.)
As I previously mentioned, I'm happy to say that I'm participating in the creation of a new documentary focusing on (extreme) fans of the Indiana Jones films...kinda like what Trekkies did for Star Trek. I'll be posting more about this in the months to come. The group of us got together at Comic-Con, including hosting a special panel for "Indyfans" with an extensive trivia contest (written by yours truly back in 1999).

July 3, 2007
150,000+ hits in a day! COMIC-CON redux!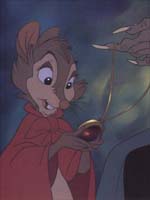 After I not-so-subtly mentioned it on their message board, the folks at The Internet Movie Database (www.imdb.com) selected my retrospective of "THE SECRET OF NIMH" for their daily "Hit List"...and within hours, my site received over 150,000 hits!
I'd like to thank everyone for their flattering emails complimenting the site. If it helps me score some more art and/or web design commissions, I'll be very, very happy!
On a side note, at the end of the month I'll be heading off to Comic-Con in San Diego for four days of geeky nerdish dorkdom! I'm sure my friends and I will blend right in....I'll also have some of my paintings on display (and for sale!) in the art show.
I went for a weekend trip last year, but was so sick I spent most of the time in my hotel room vomiting and delirious. Hopefully I'll be in better health this time.

April 17, 2007
Looking back on the past year...

I'm not one for blogging. Though from time to time I've featured some personal and political commentary when I feel it's called for, I try to keep this site's content simple and direct, without the usual exhaustive, flowery prose. But for now, allow me this exception. You see, I was extremely upset this morning, as it's been nearly a year since my mom died, and I feel like I haven't done much with my life since then. I'm still grieving, and I think I always will.
I had an interesting conversation with a friend today, who made a very good suggestion: to write down all the highlights I've experienced this past year -- good, bad, funny, sad -- so that I might better keep events of the past year in perspective. And while there were some (okay, MANY) bad things that happened, I'm happy to say a few good things also came my way.
Yes, it was a crazy year...even for a guy who isn't that sane to begin with. And for those of you who know me, if you're baffled by some of the things listed here, well...it's time to drop me an email (better yet: a PHONE CALL!) and I'll be happy to explain anything that perplexes you. So indulge me a moment as I reflect on the happenings of this past year. To my true friends, whose caring and compassion helped me to survive through all too unbearable pains, I can not thank you enough.
Adam's year of magical radical thinking: the highs and lows of 2006-2007.

Lost both my aunt and my mom in less than one month's time...
...and hours after Mom died, I had to take my father to the emergency room...
...and the morning of my mother's funeral, I got dumped by my significant other via email...
...and after reading that email, I had to write my mom's eulogy!
Finally realized the stunningly shallow nature of two "friends" (and proudly let them know it)...
...but made three honest-to-God NEW friends!
Became an uncle...
...and adopted the Spawn of Hell.
Took the first vacation "for myself" in almost 10 years...
...and spent half of it sick and delirious in a hotel bed.
Met Indiana Jones, Alexander DeLarge, the master of the Force, and the king of the world, all at the same time.
Served on the jury for the first time...
...in the most boring court case of all time.

Inherited some money...
...and learned my accountant was under investigation by the IRS. (Crap.)
Discussed obsessions and "mancrushes" with Shaun of the Dead…
...whilst in the company of James Bond!
Rapped rent with a red head.
Sang a tune I never thought I'd sing again.
Finally received the apology I'd longed for, for 13 years.
Disclosed the truth behind a crime. (I didn't do it.)
Fooled around with an Oscar winner...and didn't even know it! (Do. Not. Ask.)
Had a lost hobbit march across my desk.
Inspired a musical.
Turned down a chance to go with Superman to Krypton.
Had the Beastmaster call me "sweetie". (Take that, Tonya Roberts!)
Shared Christmas "snowfoam" with a Midnight Cowboy.
And, just yesterday...I managed to squeeze the Fifth Element's pooch!
Thanks for reading,
Adam
P.S.: Um…does anyone know a good tax attorney?


March 17, 2007
ONE. MILLION. MILESTONE.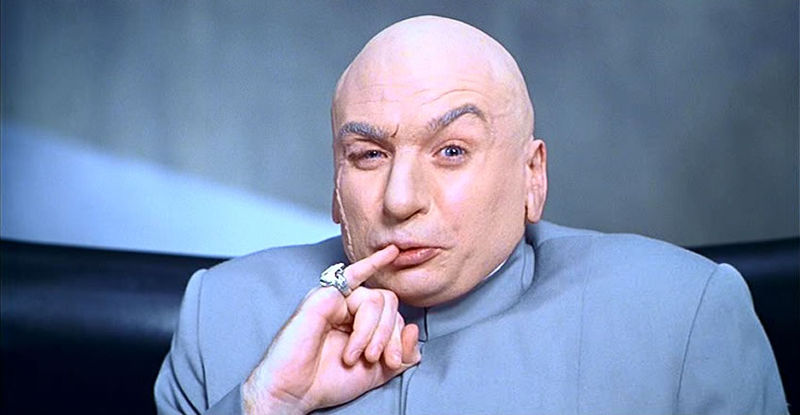 I hardly ever check the statistics of my site. Only yesterday, for example, did I notice that in 2006, I had a total of 268,343 hits; many popular websites get that much, if not more, in ONE DAY, and most of those hits probably came from friends, family, or ME.
Still, I decided to do a little homework, digging through all the statistics I've received since this site's inception in 2002.
As of January 1st, 2007, I've gotten 1,108,482 hits...that brings it to 1,123,129 hits as of yesterday!
Thanks for visiting!

January 8, 2007
The first script review of "THADDEUS THACKERAY"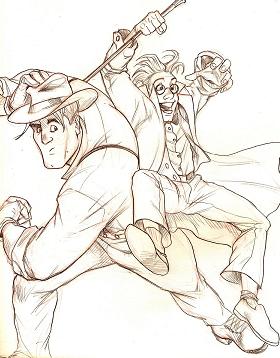 Back in October, I submitted an old script for an animated screenplay to "THE UNSUNG CRITIC," a Hollywood blogger who reviews the work of undiscovered screenwriters. I never heard a thing from him afterwards, so I pretty much wrote it off and completely forgot about it.
Today I learned that IN THE FOOTSTEPS OF THADDEUS THACKERAY was selected as his #1 script of 2006!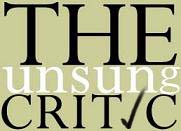 "Sometimes you read something that just has a kind of indescribable thing to it—an energy, a spirit, that you can't really put your finger on. For lack of a better word, I'll call it magic. And IN THE FOOTSTEPS OF THADDEUS THACKERAY has magic to spare. ... These may be simple cartoon characters, but they're all so wonderful, so rounded and charming, I somehow wish they actually existed."
Talk about a nice way to start your day. You can read the full review (and you will, won't you?) by clicking here.
UPDATE: I was just featured in a lengthy, two-part interview about the script. You can read part one here and part two here.