Considered by many to be the finest, if not one of the finest animated films made outside of the Disney banner, Don Bluth's
The Secret Of NIMH
(1982) was a welcome return to the classical style of animation when American cinema needed it most. Though powerhouse successes such as
The Little Mermaid
and
The Lion King
saw the mouse house reign triumphant in the craft of 2-D animation from the late 1980s through the 1990s, there was a near two-decade-long "dry spell" following Walt Disney's death in 1966 when the studio placed a greater priority on developing live-action films, and made extensive budgetary cutbacks to its animation departments.
Don Bluth and a dozen other animators grew so disenchanted that they left Disney in the late 70's to embark on their own projects. NIMH was Bluth's first and most satisfying film.
With a domestic gross of only $14 million, its initial theatrical release was a heartbreaking commercial disappointment. Dwarfed by the now legendary movie marketplace of the summer of '82 (with E.T., Star Trek II, Poltergeist, Blade Runner, Rocky III and Conan The Barbarian among them), NIMH also had the misfortune of a poor marketing campaign thanks to misguided studio politics.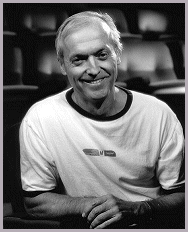 Still suffering insurmountable losses from its Heaven's Gate debacle, United Artists had fathered NIMH before MGM bought out the company -- they, in turn, acquired control. Having little interest in an animated film of its own, and wanting to place greater emphasis on its "tentpole" release (Poltergiest), MGM dropped the ball, giving NIMH release little, if any, fanfare.
Yet The Secret of NIMH has endured over the years, thanks largely to positive word of mouth from television screenings and home video and DVD sales. (The latter even bringing in more than the film's box office.) Ask anyone who was a child during the eighties, and they've likely seen and loved the film.
For their part, critics received the film warmly, with most reviews ranging from positive to superlative (Newsweek, Rex Reed). But in a year already stuffed with so many memorable films -- a happy problem to have, I guess -- NIMH was unfairly, tragically cast aside.
Ah, but how time has a way of shaping things...and with each passing year, critics and audiences have looked back on NIMH with more and more reverance, better appreciating the film's darker, more mature sensibilities. Not to mention it's stunning beauty.
But it is with the advent of the internet that the movie's popularity has reached its widest audience; literally scores of NIMH-related fan pages exist -- featuring love shrines dedicated to the movie's characters, extensive fan art and original writings, games, and even an internet webring. They have propelled it to the status of modern classic.
Based on Robert C. O'Brien's Newberry Award-winning novel, "Mrs. Frisby And The Rats Of NIMH," the movie combines a dark yet awe-inspiring view of nature while adding fantasy elements. It's a rather liberal view of the book, but faithful in its spirit -- evoking the same feelings as Richard Adams' "Watership Down." (Itself made into an under-appreciated animated film a few years prior.)
The images deliberately used the old fashioned style of animation, utilizing extremely detailed paintings with deep, vivid, dreamlike colors and rich blacks.
Expertly voiced by a fine cast (including horror film legend John Carradine, comedian Dom DeLuise, Shakespearian actor Derek Jacobi, and Oscar-nominee Elizabeth Hartman), NIMH still holds up against today's CGI-aided features. It still feels fresh, as it avoids many of Disney's usual traits; NIMH's NOT a musical, and presents some rather intense scenes for a G-rated film. Like The Wizard Of Oz or The Black Stallion, it is one of the few family films that adults may enjoy every bit as much if not more than younger audiences. Jerry Goldsmith's score (his first for an animated film) remains one of his best.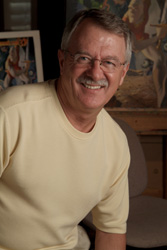 A lifelong fan of Don Bluth's work, I wrote to Mr. Bluth shortly before the release of ANASTASIA in the fall of 1997. Not asking for a reply, I simply wanted to pay tribute to his achievements and thank him for their inspiration. Much to my surprise and delight, less than two weeks later a letter from Mr. Bluth arrived on my doorstep, along with a signed sketch of Mrs. Brisby.
It's clear to me that Mr. Bluth does not only love animation, but feels a geniune sense of gratitude and appreciation toward all those who enjoy his work. No where is this more evident than his website, DonBluth.com, where he and his team provide internet users a first-hand showcase of their films, their art...and their love of the drawn image.
Over the last few years I've posted several questions to their chatroom, to which they replied with many insightful answers.
Actually, "they" isn't an accurate word to use. Let me give credit where credit is due (now that I finally know); it's none other than animating director Gary Goldman (pictured at left) who personally responded to my every question, one after the other, in all our online exchanges over the years. For his courtesy and kindness, my hat's off to him.