Below are two class execises I did where I used a variety of photographic sources to create a final product. The first was an image of the Great Wall of China, which required finding photos online and assembling them to match a basic layout storyboard sketch.
PROJECT 1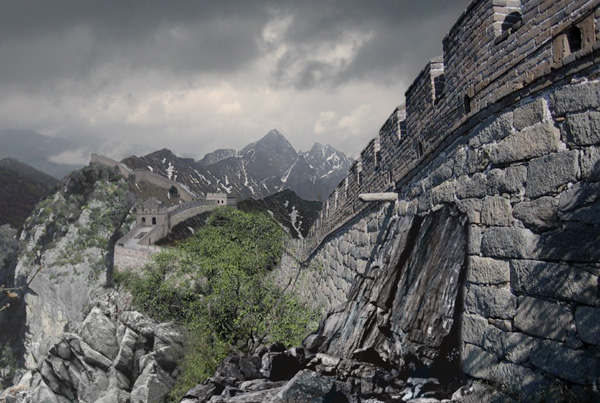 The source elements:
PROJECT 2
The second exercise was "merging" different photographs of a city street, then adding new buildings to it while maintaining a uniform color scheme and the proper vanishing points. While most people simply put the buildings in the background, I tried breaking the picture apart and inserting the new buildings between the old ones.

The source elements: